Translations
Arabic
Jawad Al-Tamimi 2018: A first-time translation of anything from Sidonius into Arabic by Aymenn Jawad Al-Tamimi: The Preface to the Panegyric on Anthemius (Carm. 1), on his blog, 1 May 2018. Then also, on 18 May, the Preface to the Panegyric on Majorian (Carm. 4), and, on 12 June, the dedicatory poem of the Panegyric on Avitus (Carm. 8).
---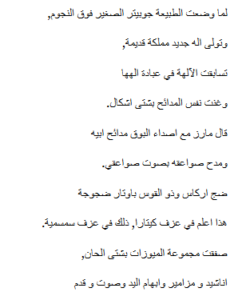 Castilian
López Kindler 2005: Sidonio Apolinar. Poemas. Introducción, traducción y notas de Agustín López Kindler, Madrid: Gredos, 2005.
López Kindler 2006: Sidonio Apolinar. Poemas selectos. Introducción, edición, traducción y comentario de Agustín López Kindler, Pamplona: Eunsa, 2006.
Includes Carm. 6, 7, 14, 15, 16, 30 (Ep. 4.11), and 41 (Ep. 9.16). Reviewed in Latomus 67 (2008) 559-60 (Pol Tordeur).
Hernández Lobato 2015: Jesús Hernández Lobato, Sidonio Apolinar. Poemas: Edición bilingüe: introducción, traducción y notas, col. Letras Universales, Madrid: Cátedra, 2015.
---
Catalan
Bellès 1989-92: Sidoni Apol·linar. Poemes. Introducció, text revisat i traducció de Joan Bellès, 2 vols: vol. 1 Panegírics, vol. 2 Poemes menors, Col·lecció Bernat Metge, Barcelona, 1989-1992
Bellès 1997-99: Sidoni Apol·linar. Lletres, introducció, text revisat i traducció de Joan Bellès, 3 vols., Col·lecció Bernat Metge, Barcelona, 1997-1999.
---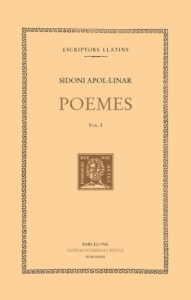 Dutch
Brakman 1919: Fragments from the Carm. and Ep. in: C. Brakman Jz., Opstellen over onderwerpen uit de Latijnsche letterkunde, Leiden: Brill, 1919.
Van Duinkerken 1946: Translation of Ep. 4.20 in: Wereldhistorie per post, Amsterdam: Contact, 1946.
Schwartz 1959: Translation of Ep. 1.2 in: Moses Hadas (ed.), Maximiliaan A. Schwartz (tr.), Geschiedenis van Rome, van de oorsprong tot 529 n.C., verhaald door tijdgenoten, Amsterdam: Elsevier, 1959.
Ter Kuile 1976: De tijd van Rome's laatste keizers. Veertien brieven van Apollinaris Sidonius uit de jaren 455-475, vertaald en ingeleid door Engelbert H. ter Kuile, Zutphen, 1976.
Translates (in this order) letters 2.12, 2.2, 2.9, 1.11, 5.17, 1.5, 1.9, 1.10, 1.7, 7.9, 3.5, 2.1, 3.4, 5.16.
Daan den Hengst, Tom Ingelbrecht, Ramon Selles 2019: Prize-winning translations of Carm. 12, see blogpost
---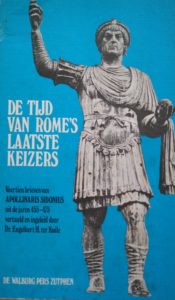 English
Hodgkin 1892: Thomas Hodgkin, 'Chapter 3: The Letters and Poems of Apollinaris Sidonius', in: Italy and her Invaders, vol. 2 (book 3), second edition, Oxford 1892, 297-373.
| read
Translates:
Roman Life:
p. 321 ff.: Ep. 5.17 The Church Festival, and the Game of Tennis
p. 324 ff.: Ep. 2.9 The Country House
p. 328 ff.: Ep. 2.10 (poem) The new Basilica
p. 330 ff.: Ep. 4.8 The Family Setting out for the Country
p. 332 ff.: Ep. 7.2 The Fortune-Hunter
p. 336 ff.: Ep. 8.11 (abridged) The Master Murdered by his Slaves
p. 338 ff.: Ep. 5.13 The Oppressive Governor (also partly Ep. 2.1)
p. 340 ff.: Ep. 4.7 The Country Magnate
p. 342 ff.: Ep. 4.13 The Juvenile Sexagenarian
p. 344 ff.: Ep. 4.12 Teachers and Pupils, Masters and Slaves
p. 346 ff.: Ep. 5.16 Husbands and Wives, Parents and Children
p. 349 ff.: Ep. 4.24 Debtor and Creditor. The Courtier turned devout

Barbarian Life:
p. 352 ff.: Ep. 1.2 The Visigothic King
p. 358 ff.: Ep. 5.5 Syagrius and his Germanic Neighbours
p. 360 ff.: Ep. 5.7 Roman Intriguers at the Burgundian Court
p. 362 ff.: Carm. 12 The Physique of the Burgundians
p. 364 ff.: Ep. 4.20 The Young Frankish Chief and his Retinue
p. 366 ff.: Ep. 8.6 The Saxon Sea-Rovers
p. 368 ff.: Ep. 6.4 The Woman Wrongfully Enslaved
p. 370 ff.: Ep. 6.10 The 'Levite' of Auvergne

Some of these translations have been included in:
[Thomas Hodgkin,] 'Caius Sallius [sic] Sidonius Apollinaris: Roman Provincial Life in the Fifth Century', in: Harry Thurston Peck and Frank Richard Stockton (eds), The World's Great Masterpieces, vol. 1, American Literary Society: New York, 1901, 397-402; also in Nathan Haskell Dole et al. (eds), The Bibliophile Library of Literature, Art and Rare Manuscripts, vol. 4, New York, 1904, 1153-62.
| The latter can be downloaded here. It also indicates its provenance: 'From the Letters of Apollinaris Sidonius, translated by Thomas Hodgkin, in "Italy and her Invaders", with his comments'.
Dalton 1915: The Letters of Sidonius, translated, with introduction and notes by Ormonde M. Dalton, 2 vols., Oxford, 1915.
| Consult online: Preface by Roger Pearse (2003), Introduction, Bibliography, Correspondents, Notes, Book 1, Book 2, Book 3, Book 4, Book 5, Book 6, Book 7, Book 8, Book 9
| Also on Archive.org in two volumes: one and two
Brooke 1930: Dorothy Brooke (ed.), Private Letters Pagan and Christian: An Anthology of Greek and Roman Private Letters from the Fifth Century Before Christ to the Fifth Century of Our Era, New York: Dutton, 1930.
Selected letters:
p. 174: Ep. 1.8 Sidonius to his friend Candidianus, giving his opinion of Ravenna (tr. O.M. Dalton)
p. 175-77: Ep. 2.9 A country-house party. To his friend, Donidius (tr. O.M. Dalton)
p. 178: Ep. 5.18 Sidonius to his friend Attalus, who had been appointed Count of Autun (tr. O.M. Dalton)
p. 178-81: Ep. 1.2 A description of Theodoric, King of the Visigoths. Sidonius to his brother-in-law Agricola (tr. T. Hodgkin)
p. 181-82: Ep. 5.14 On contradictory prayers (tr. O.M. Dalton)
p. 182-83: Ep. 9.6 A prodigal's return. Sidonius to the Lord Bishop Ambrose (tr. O.M. Dalton)
p. 183: Ep. 6.11 Sidonius to the Lord Bishop Eleutherius, introducing a Jew (tr. O.M. Dalton)
p. 183-86: Ep. 5.17 A religious fête at Lyons. Sidonius to his friend Eriphius (tr. O.M. Dalton)
p. 186-88: Ep. 7.7 On an infamous peace. Sidonius to the Lord Bishop Graecus, Bishop of Marseilles (tr. O.M. Dalton)

| On Archive.org
Anderson and Warmington 1936-1965: Sidonius. Poems and Letters, with an English translation by William B. Anderson, finished by W.H. Semple and E.H. Warmington, 2 vols., Loeb Library, Cambridge, Mass., 1936-1965.
| Poems online | Letters online | free download of vol. 1 (Poems and Letters books 1 and 2) on Archive.org
Murray 2000: Alexander C. Murray (ed. and transl.), From Roman to Merovingian Gaul: A Reader, Orchard Park, NY: Broadview Press, 2000 (repr. Toronto: UTP, 2008).
Translations of fragments of the Panegyrics and the Letters:
Ch. 34 From Sidonius Apollinaris's Panegyrics on Avitus and Majorian: a. The Election of Avitus as Emperor; b. Majorian and the Fight at Vicus Helena
Ch. 37 From the Letters of Sidonius Apollinaris: a. Early Years, Before 467; b. Sidonius Goes to Rome, a. 467- 68; c. From Prefect and Patrician to Bishop; d. Sidonius the Bishop; e. Blockade of Clermont, a. 471- 74; f. Cession of Clermont and the Auvergne; g. Sidonius, a Subject of Euric; h. Last Thoughts on Latin Culture, History, and Nobility
Green 2022: Roger P.H. Green, Sidonius Apollinaris. Complete Poems, translated with introduction and commentary, Translated Texts for Historians 76, Liverpool: LUP, 2022.
| catalogue
---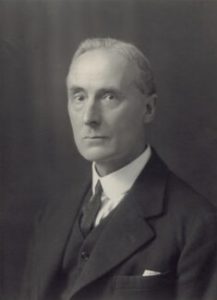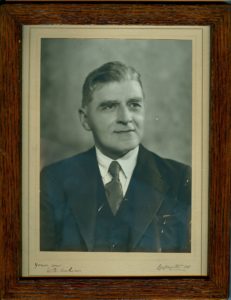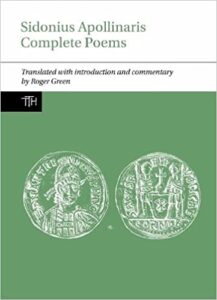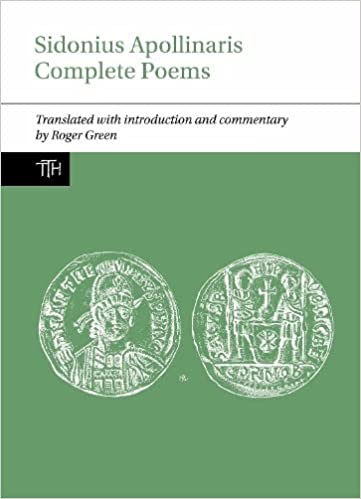 Esperanto
Kálmán Kalocsay and Vilmod Benczik, Tutmonda sonoro: Poezia antologio en Esperanto tradukita el 30 lingvoj, Serio Oriento-Okcidento 17, 2 vols, Budapest: Hungara Esperanto-Asocio, 1981, 212-13.
| online

Translations of Carm. 12:
LETERO
Kial, eĉ se mi sanas, vi postulas,
ke mi kun petolem' pri Venus kantu
ĉirkaŭate de hordoj longhararaj,
…
and of Carm. 34 (in Ep. 8.9.5; partial):
AL LAMPRIDIUS
Ĉu pri Cirrha, helenaj Muz-fratinoj,
dokta fonto de monto Helikona,
kiun hufe ĉeval' flugila fendis,
…
---
French
Robin du Faut 1589: 'Epistre de Gay Sovley Apolinaire, Evesque de Clermont en Auuergne, …, enuoyée a un sien amy Docteur Régent en la ville de Camerin en Italie, contenant la description singulière du lieu où il estoit. Traduicte par Pascal Robin sieur du Faut, gentilhomme Angeuin, et par luy dediee a M. Jean Villevault Clermontois, procureur au Parlement de Paris', in: Jean Villevault, Discours mémorable du siège mis par Caesar devant Gergovie, Paris: Pierre Ramier, 1589, text reprinted in L'Auvergne historique, littéraire et artistique 10, 13-21 (collected instalments in Varia 3rd series 1897-1902, Riom: Jouvet, 1903).
Translation of Ep. 2.2. Read in Gallica. Patron of literature, the Clermontois magistrate Villevault [b. c. 1535] published a patriotic Discours mémorable glorifying Vercingetorix, 'roy des Auvergnats', in 1589 (reprinted ibidem 5-10). It is followed in the same publication by the poet Robin du Faut's [1539-1593] translation, and by some notes by Villevault on 'ce qui est antique et devenu digne de mémoire dans la ville et cité de Clermont', based, in part, on Gregory of Tours. BNF 8-LA3-1; FB 51027.

Breyer 1706: René Breyer, Lettres de saint Loup, évêque de Troyes, et saint Sydoine évêque de Clermont, Troyes, 1706.
See on this site Reception>France: Forgery
Billardon de Sauvigny 1787: Edme Billardon de Sauvigny, Lettres de Caius Sidonius Apollinaris, Paris, 1787.
Billardon de Sauvigny 1792: Edme Louis Billardon de Sauvigny, Œuvres de Caius Sidonius Apollinaris, 2 vols, Paris, 1792.
Grégoire and Collombet 1836: Jean-François Grégoire and François-Zénon Collombet, Œuvres de C. Sollius Apollinaris Sidonius, 3 vols, Lyon and Paris, 1836.
| online vol. 1, vol. 2, vol. 3
Fauriel 1836, Péricaud 1838: Claude Fauriel, Histoire de la Gaule méridionale sous la domination des conquèrants germains, Paris, 1836, vol. 1, 551-52, and Antoine Péricaud, Notes et documents pour servir à l'histoire de la ville de Lyon, Lyon, 1838, vol. 1.2, 17-18.
| Fauriel and Péricaud: Translations of Carm. 12 in the context of the history of Lyon
Baret 1887: Eugène Baret, Ausone, Sidoine Apollinaire, Fortunat, Collections Nisard, Paris, 1887.
Rat 1936: Maurice Rat, Anthologie des poètes latins: des origines au VIe siècle après Jésus-Christ, 2 vols, Paris: Garnier Frères, 1936.
P. 606 ff. Latin text with facing translation
Loyen 1960-1970: Sidoine Apollinaire. Poèmes et lettres, texte établi et traduit par André Loyen, 3 vols, Collection Budé, Paris: CUF, 1960-1970.
[Baret 2004]: Sidoine Apollinaire. Œuvres complètes, édition préparée par Nathalie Desgrugillers, traduit du latin par Paul Nisard, révision du texte Yves Germain et Bénédicte Tézenas, Clermont-Ferrand: Éditions paleo, 2004.
This translation does not itself account for its origin. It is an adaptation of the translation of 1887 by Eugène Baret in the 'Collection des auteurs latins' of M. Nisard. When asked, the editor wrote us (October 2007): 'La traduction que nous avons fait paraître est celle de monsieur Eugène Baret, qui a paru en 1887 dans le 22e volume de la Collection des auteurs latins de M. Nisard. Pour notre réédition, cette traduction a été revue par deux personnes et pour deux objets différents: 1. Pour les questions de références littéraires et mythologiques (plus globalement de culture dirait-on aujourd'hui), auxquelles Sidoine se complaît, et qui rendent son texte si distant et si difficile pour le lecteur contemporain. 2. Pour quelques questions de vocabulaire, certains mots comme 'race' ou 'nation', ayant une connotation très différente selon qu'on se place avant ou après la seconde guerre mondiale'.
Garnung 2003: Je vous écris du Bordelais: Ausone, Sidoine Apollinaire, Élie Vinet… [etc.], textes recueillis et présentés par Jean-Claude Garnung, ill. de Jacques Guibillon, préf. par Alain Juppé, Urrugne: Pimientos, 2003
Bedin and Feydy 2008: Véronique Bedin and Julien Feydy, La Bourgogne dans les beaux textes. Petite anthologie historique et littéraire, vol. 1, Messigny-et-Vantoux: Éditions de Bourgogne, 2008.
Contains a fresh translation of Sidonius' poem 12 on the Burgundians
Martin 2020: Philippe Heuzé (ed.), André Daviault, Sylvain Durand, Yves Hersant, René Martin and Étienne Wolff (tr.), Anthologie bilingue de la poésie latine, Bibliothèque de la Pléiade, Paris: NRF, 2020, 900-13.
Translations by René Martin of Carm. 7, the Panegyric to Avitus, lines 20-50 and 118-55, of Carm. 12 To Senator Catullinus, and of Carm. 24 Farewell Poem
Decourt and Lucas 2021: Jean-Claude Decourt and Gérard Lucas, Lyon dans les textes grecs et latins. La géographie et l'histoire de Lugdunum, de la fondation de la colonie à l'occupation burgonde (43 avant - 460 après J.-C.), Lyon: MOM Éditions, 2021, 398-424.
OpenEdition | Features Ep. 1.5.2, 1.8.1-2, 2.10.2-4, 5.17.3-6, 9.3.5; Carm. 5.571-86, 13.19-25
.
---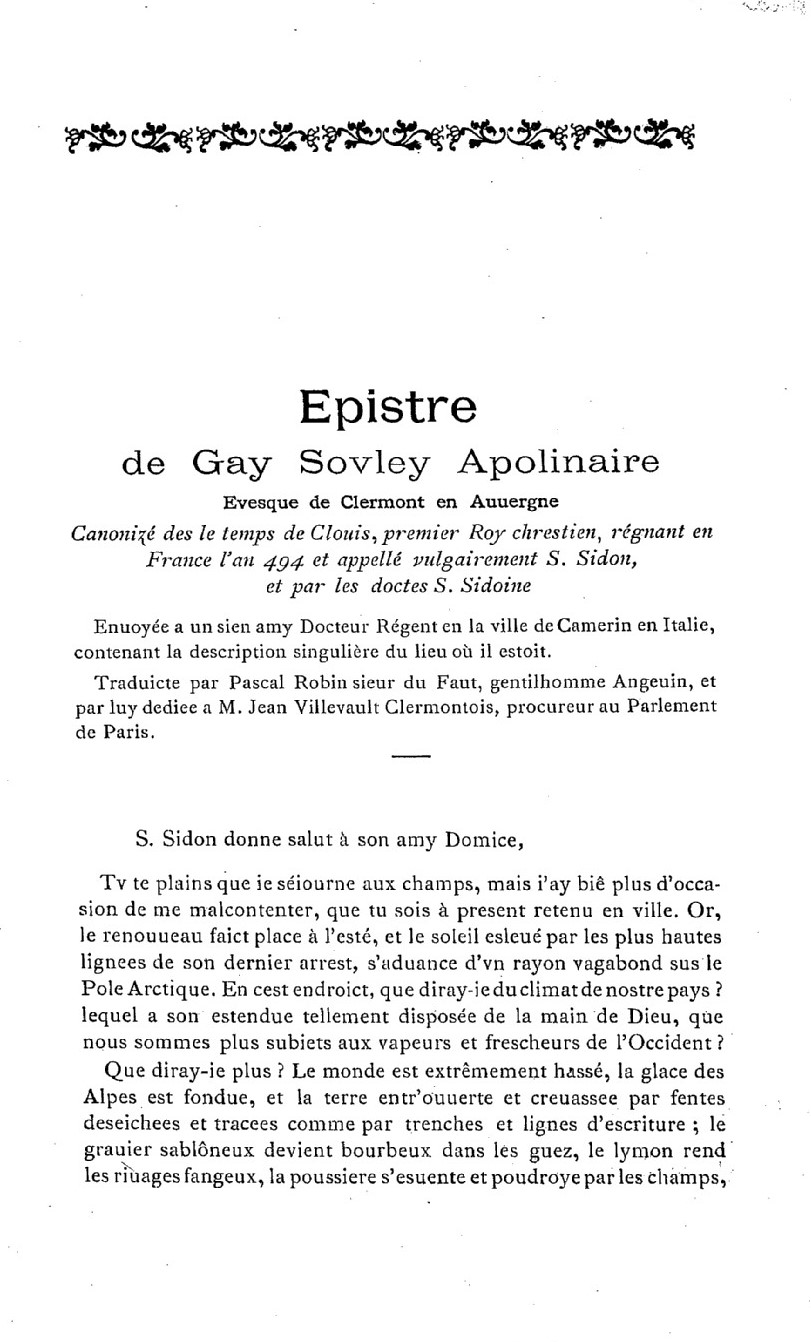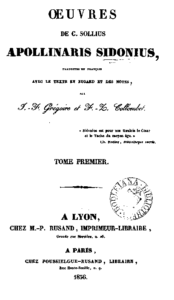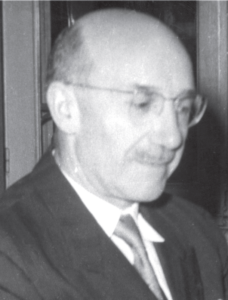 German
Wolfskehl 1927: From Karl Wolfskehl (compiled with Curt Sigmar Gutkind), Das Buch vom Wein. Aus allen Seiten und Breiten gesammelt, Munich: Hyperion, 1927 (= Gesammelte Werke, eds Margot Ruben and Claus Victor Bock, Hamburg: Claassen, vol.  2, 115):
SIDONIUS APOLLINARIS: DER TIBERSTROM (Carm. 2.327-31)
Lässiger lässet das Alter ihn gehn. Seine heiligen Glieder
Stützt er an Stabes statt auf rebenlockige Ulmen.
Doch Frau Fülle folget ihm nach. Wohin er sich wende,
Macht fruchtträchtig die Tale sein Nahn, ihm netzet die Schritte
Lustige Lese, geleitend den Lauf, auspressend die Trauben.
SIDONIUS APOLLINARIS: LADUNG (Carm. 17.15-20)
Findst nicht Weine bei uns aus Chios, Gaza, Falernum,
Trinkst aus entlegenem Land hier kein Sareptergewächs,
Sorten findest du nicht, berühmt durch Namen und Herkunft,
Die der Triumvir selbst hier auf die Äcker gepflanzt.
Dennoch bitten wir: komm, denn alles leihet uns Christus,
Er und dein liebendes Herz machten mich heimisch im Gau.
I am grateful to William Direen from Dunedin, New Zealand, for pointing this out to me.

Gärtner 1988: Hans Armin Gärtner (ed.), Kaiserzeit II: Von Tertullian zu Boethius, vol. 5 of Michael von Albrecht (ed.), Die römische Literatur in Text und Darstellung, Stuttgart: Reclam, 1988.
Contains translation of Ep. 2.9 as an outstanding example of humanitas and urbanitas

Frauenhuber 2007: Angela Frauenhuber, 'Kontinuität und Wandel. Karrieren und Lebensbilder im Gallien des 5. Jahrhunderts. Betrachtungen zu zwei Briefen des Sidonius Apollinaris an Syagrius', Diomedes 4, 2007, 11-21.
In an appendix, the text of these letters 5.5 and 8.8 with a German translation
Köhler 2014: Helga Köhler, C. Sollius Apollinaris Sidonius. Die Briefe. Eingeleitet, übersetzt und erläutert, Bibliothek der Mittellateinischen Literatur 11, Stuttgart: Hiersemann, 2014.
---
Hungarian
Kárpáty 1963: Csilla Kárpáty, Római költők antológiája [An Anthology of Roman Poets], Budapest, 1963.
Features Sidon. Carm. 4.1–18; Carm. 12; Carm. 22.22–63; Carm. 30 (Ep. 4.11.6); Carm. 41 (Ep. 9.16).57–64
Horváth 1981: 'Sidonius Apollinaris levelezési kapcsolatai és leveleinek VII. könyve' [The Correspondence of Sidonius Apollinaris and His Letters, Book VII], MA thesis, Szeged, 1981 (unpubl.).
| translation of Book 7 available on this site Contributions
Horváth 1984: 'Az V. század műveltségének és latin nyelvű levelezésének néhány kérdése' [Some Questions of Literacy and Correspondence in Latin in the Fifth Century. With a Translation of Book IV of Sidonius' Letters], doctoral university thesis, Szeged, 1984 (unpubl.).
| translation of Book 4 available on this site Contributions
Mezey 1986: László Mezey, Róma utódai [The Heirs of Rome], Budapest, 1986.
Features Sidon. Ep. 4.20
Horváth 2022: Ágnes T. Horváth, Caius Sollius Modestus Sidonius Apollinaris levelei [… Sidonius … Letters], Szeged: JGYF Kiadó, 2022.
---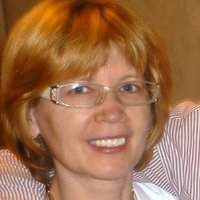 Italian
Download a list of translations into Italian – all partial, as of August 2018 – here. Translators include Tiziana Brolli, Carlo Carena, Lucia Di Salvo, Vico Faggi (pseudonym of Alessandro Orengo, 1922-2010), Stefania Filosini, Luciana Furbetta, Filomena Giannotti, Ilenia Giulietti, Patrizia Mascoli, Francesco Montone, Fabiana Nudda, Giovanni Ravenna, and Stefania Santelia.
Mascoli 2021: Patrizia Mascoli, Sidonio Apollinare. Epistolario, Testi patristici, Rome: Città Nuova, 2021.
Ritrovato 2022: Salvatore Ritrovato, La circonferenza della vita, Milan: Marcos y Marcos, 2022. The last piece of this volume of poetry, 'Sentimento dell'alba', is a free rendering of a passage from the Panegyric of Anthemius.
Santelia 2023: Stefania Santelia, Sidonio Apollinare. Carmina minora. Testo, traduzione e note a cura di Stefania Santelia. Saggio introduttivo di Silvia Condorelli, Studi latini n.s. 97, Naples: Paolo Loffredo, 2023.
---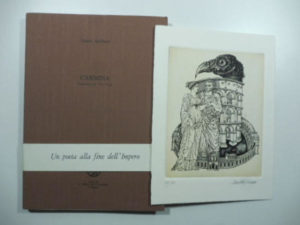 Polish
Brożek 1999: Epitalamia antyczne czyli antyczne pieśni weselne, przełożył i opracował M. Brożek, uzupełnił i do druku przygotował J. Danielewicz. Warsaw-Poznań, 1999.
Contains a translation of Sidonius' epithalamia as part of a collection of ancient wedding songs
Brożek 2004: Sydoniusz Apolinary, Listy i wiersze, przełożył, opracował i wstępami poprzedził Mieczysław Brożek, Kraków, 2004.
Polish translation of the Epistulae and the Carmina, with an introduction, short notes and bibliography
---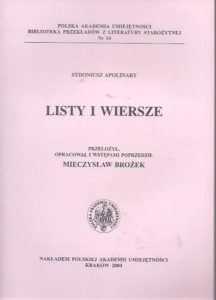 Russian
A collection of existing Russian translations – all partial – is to be found on the Contributions page. Translators include Dmitri Konkov, Elena Litovchenko, Eduard Manukyan, Sergei Osherov, Fedor Petrovsky, Mihail Stasyulevich, Natalya Truhina, and Vladimir Tyulenev.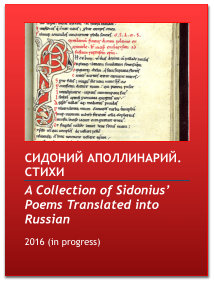 Slovak
Babic 2015: Marek Babic, 'Pôžitky vidieckej vily v neskororímskej Galii. Sidonius Apollinaris, Ep. 2.2' [Pleasures of a Rural Villa in Later Roman Gaul. Sidonius Apollinaris, Ep. 2.2], Kultúrne dejiny / Cultural History 6 (2015) 87-99.