Reception in Italy: Middle Ages and Early Modernity
About a copy of Sidon. Ep. 2.2, discovered and sent by Enoch of Ascoli to Leon Alberti:
Ida Mastrorosa, '"Enochi Asculani Epistula" Baptistae de Albertis, Romae, Ex Roschildia, die VI Decembris 1451', Albertiana 3 (2000) 189-248
—–, 'Tipologia edilizia e diletti bucolici in Sidonio Apollinare (Ep. II 2): Il dono di Enoch d'Ascoli all'Alberti', Albertiana 5 (2002) 191-236.
| online Academia
—–, 'Lettera di Enoch d'Ascoli a Battista Alberti, con allegata un'epistola di Sidonio Apollinare, Roskilde, 6 dicembre 1451', in: P. Benigni et al. (eds), Corpus epistolare e documentario di Leon Battista Alberti, Florence, 2007, 245-53.
---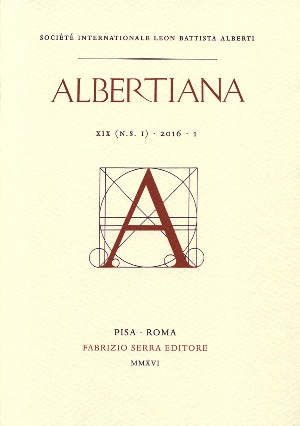 An article about the Laurentianus Pluteus 90 sup. 8 manuscript, Pietro Crinito's copy of the famous codex Marcianus 554 (M), and the light which his and Giovanni Pico della Mirandola's marginal notes shed on the textual transmission and fifteenth-century understanding of Sidonius:
Michaelangiola Marchiano, 'Un manoscritto di Sidonio Apollinare postillato da Giovanni Pico della Mirandola e da Pietro Crinito', Medioevo e Rinascimento 20 (2009) 279-89.
| online Academia
---
In 1638, the Napolitan Jesuit poet Giovanni Battista Mascolo (1582-1656) put out Encomia coelitum, a calendar of Christian saints, one for each day, which compared their glorious deeds to the superseded exploits of the Ancients. Each month is provided with an introduction in which Mascolo explains why he picked these particular saints. Each saint then receives a 'Synopsis' and an 'Encomion'. Sidonius Apollinaris is selected for 23 August. His synopsis (p. 378) runs:
Poeta fuit insignis ex Gallia: carmen pietate condivit, non eo usus ad fabulas, et ineptias, sed ad res divinas, et castas, quo ceteris scribendi norma(m) dedit: alluditur ad appellationem ipsius Apollinaris.
He was a famous poet from Gaul, who seasoned his verse with piety, not using it for idle tales, but for divine and chaste purposes, providing others with a standard in writing. This is an allusion to his surname Apollinaris.
The encomion praises him for being both a lyrical poet and a prefect of Gaul [sic], which is reflected in his name: a Sidone accepit purpuram, ab Apolline lauream. Of course his inspiration was non Venus, sed virtus.
| online Hathitrust
The introduction to the month (p. 346) explains that, from amongst other laureati, Sidonius is selected because he truly chastened the laurel (qui laurum ex incesta, vere fecit innubam; compare Daphne in Ov. Met. 10.92).
| online Hathitrust
In the 1750s, Mascolo's calendar was translated and illustrated in Augsburg (see on this site Reception Germany).
On this subject, see further Joop van Waarden, 'Sidonius Edifies German Nuns', blogpost on 'Sidonius in Antiquity and Modernity', 23 August 2016.
---
Reception in Italy: Modern and Contemporary
Sidonius' life, subtitled 'Protettor dell'Avernia', figures, lavishly illustrated with steel engravings, in Vite de' Santi scritte di nuovo da letterati francesi e italiani. Edizione illustrata da magnifiche incisioni in legno e in acciajo, published by Tipografia E. Alberghetti e C., Prato, 1850.
Vico Faggi (pseudonym of Alessandro Orengo, 1922-2010) wrote this dedicatory poem in his volume of translations, Sidonio Apollinare: Carmina, Genua: S. Marco dei Giustiniani, 1982:
Al poeta Sidonio Apollinare
Il tuo sapere, i tuoi versi, che potevano,
Sidonio Apollinare, dinanzi
la fatale caduta? Poi che il tempo
della fine era giunto. Anche gli dèi
pallidi fuggivano. Ma il tuo braccio
si levò a difesa di un mondo
che amavi. Era giusto, inutile. Rimane
il ricordo di un gesto, i tuoi versi.
Published in a limited edition, copies are enriched with separate etchings by Valeriano Trubbiani.
Giulio Castelli, Il romanzo dell'Impero Romano, Roma: Newton Compton Editori, 2013.
'C'è stato un tempo in cui i vessilli di Roma annunciavano al mondo un dominio immortale. Ora quel tempo è finito e i confini della città sono stati oltraggiati da torme di barbari. In un impero ormai disgregato e corrotto, tra intrighi di palazzo, complotti, assedi e passioni, rivivono personaggi pronti a sacrificare la loro intera esistenza per il riscatto di Roma. Sullo sfondo, il torbido affresco del V secolo e le decadenti province romane. Fondendo letteratura e rigore storico, Castelli ci accompagna in un viaggio senza tempo, da Roma a Costantinopoli, dall'Illiria alla Gallia, fino alla remota Britannia, per farci assistere ad un'ultima epica battaglia…'
See the publisher's catalogue

In a chapter on modern reception of Sidonius in Prolegomena to Sidonius Apollinaris, Filomena Giannotti (Siena) will discuss this trilogy and Sidonius' role in it.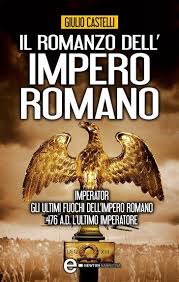 Alberto Giorgio Cassani, 'Ravenna fantastica: da Sidonio Apollinare a Michelangelo Antonioni', in: Marisa Zattini (ed.), Onorio Bravi: Ravenna fantastica! con poesie di Nevio Spadoni, Cesena: Il Vicolo, 2015, 13-19 (exposition catalogue 10 October-7 November 2015, Ravenna).