Reception in Italy: Middle Ages and Early Modernity
Reception in Italy: Modern and Contemporary
Sidonius' life, subtitled 'Protettor dell'Avernia', figures, lavishly illustrated with steel engravings, in Vite de' Santi scritte di nuovo da letterati francesi e italiani. Edizione illustrata da magnifiche incisioni in legno e in acciajo, published by Tipografia E. Alberghetti e C., Prato, 1850.
Vico Faggi (pseudonym of Alessandro Orengo, 1922-2010) wrote this dedicatory poem in his volume of translations, Sidonio Apollinare: Carmina, Genua: S. Marco dei Giustiniani, 1982:
Al poeta Sidonio Apollinare
Il tuo sapere, i tuoi versi, che potevano,
Sidonio Apollinare, dinanzi
la fatale caduta? Poi che il tempo
della fine era giunto. Anche gli dèi
pallidi fuggivano. Ma il tuo braccio
si levò a difesa di un mondo
che amavi. Era giusto, inutile. Rimane
il ricordo di un gesto, i tuoi versi.
Published in a limited edition, copies are enriched with separate etchings by Valeriano Trubbiani.
Umberto Eco, Vertigine della lista, Milan: Bompiano, 2009.
In chapter 6, 'Liste di luoghi', the Laus Narbonis in Sidonius' Carmen 23, 37-68 figures among the examples.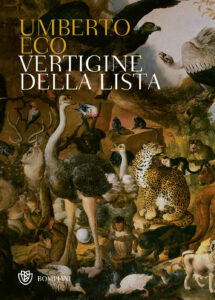 Giulio Castelli, Il romanzo dell'Impero Romano, Roma: Newton Compton, 2013.
'C'è stato un tempo in cui i vessilli di Roma annunciavano al mondo un dominio immortale. Ora quel tempo è finito e i confini della città sono stati oltraggiati da torme di barbari. In un impero ormai disgregato e corrotto, tra intrighi di palazzo, complotti, assedi e passioni, rivivono personaggi pronti a sacrificare la loro intera esistenza per il riscatto di Roma. Sullo sfondo, il torbido affresco del V secolo e le decadenti province romane. Fondendo letteratura e rigore storico, Castelli ci accompagna in un viaggio senza tempo, da Roma a Costantinopoli, dall'Illiria alla Gallia, fino alla remota Britannia, per farci assistere ad un'ultima epica battaglia…'
See the publisher's catalogue

In a chapter on modern reception of Sidonius in the Edinburgh Companion to Sidonius Apollinaris, Filomena Giannotti (Siena) discusses this trilogy and Sidonius' role in it.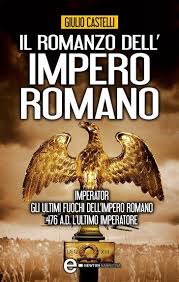 Alberto Giorgio Cassani, 'Ravenna fantastica: da Sidonio Apollinare a Michelangelo Antonioni', in: Marisa Zattini (ed.), Onorio Bravi: Ravenna fantastica! con poesie di Nevio Spadoni, Cesena: Il Vicolo, 2015, 13-19 (exposition catalogue 10 October-7 November 2015, Ravenna).